Home

/

Richard Brubaker (Brubaker)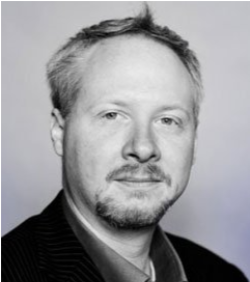 Richard Brubaker (Brubaker)
Visiting Professor of Management

Driven by the belief that change begins with a single step, Richard Brubaker has spent the last 10 years in Asia working to engage, inspire, and equip those around him to take their first step.
Currently, as the Managing Director of Collective Responsibility and Visiting Professor of Management at the China Europe International Business School (CEIBS), Richard is focused on building platforms that promote long term organisational capacity to address the economic, environmental, and social hurdles that China faces as the country's economic growth accelerates. Through these platforms, he has overseen the development and execution of more than 200 projects. Projects that touch nearly every aspect of sustainability in Asia, socially, environmentally, and economically, and change is happening.
Acting as a catalyst to driving sustainability, to bring about the changes in leadership and business models, and to recalibrate old models so that new opportunities can be captured, Brubaker's work is centred around building foundations of knowledge, understanding core issues, engaging stakeholder, and doing what it takes to move forward. To this end, Brubaker works with government, corporate, academic and non-profit stakeholders to bring together knowledge, teams, and tools that develop and execute the business case for sustainability.
He frequently speaks on issues of social innovation & entrepreneurship, sustainability, corporate social responsibility, and leadership, and has been interviewed by more than 50 media outlets, including: CNN, CNBC, BBC, New York Times, Financial Times, China Economic Review, Inc., Fast Company, International Herald Tribune, etc. and he is regularly invited to speak at leadership, social innovation, and sustainability focused conferences.
Richard holds a Masters in International Management from the Thunderbird School of Global Management. He has served as the Vice Chairman of the Corporate Social Responsibility Committee with the American Chamber of Commerce in Shanghai for five years, is an Asia representative for the Thunderbird Global Council, board member of numerous social enterprises, and advisor to Net Impact Asia
You can follow Rich on twitter @ChinaCSR