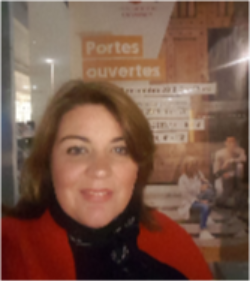 Emma Olohan
Senior Lecturer in Marketing and Events Managementt modules. VP PR - PWN Global Federation Board.

Native Irish, longtime Dublin based, she also calls home Lagos, on the western Algarve.

She started her career as a Director of Recruitment for International Brands in the Travel retail and Luxury Market, then joined one of Ireland's biggest event and marketing agencies managing event and marketing projects for International and Irish organisations while also servicing global customers of various industries based all over the globe.

As an senior marketing and international project manager, Emma has been a key contributor in communicating, creating, devising and delivering innovative campaigns for PR, events and conferences across europe and Ireland. Her love of communications, connecting people and networking inspired to her launch her own consultancy business in 2010, Emma s client base includes global brands, Irish aviation companies, agencies, International events and Multinational companies. She has managed local and offshore teams, consulted with clients, enabled global teams to improve their presence through event and PR campaigns. Emma has mentored and supported new business owners and SME s in their start up phase in both Ireland and Southern Portugal as well as co-launching the Women in Aviation chapter in Ireland.

Emma has always held a mentoring role in the education sector from her early 20's working to improve access to education, and literacy programmes, being a member of BITE and GBRW - advocacy groups for improving access and diversity in education, and lifelong learning. Emma lectures evening professionals in Dublin Business School on Marketing and event mgt programmes, as well as designing new programmes in events, marketing and sustainability. Emma holds a Masters in Arts among a number of other education qualifications. A Masters member of PRII. A keen singer, mother to her little boy, and addict to Linkedin- you can find Emma when she s not in DBS at her local PWN Dublin events, the Dublin Chamber of commerce network, or contributing to a sustainable development project in Portugal.