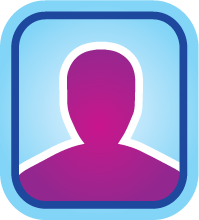 With a background in the educational sector Martina worked as a second level teacher for several years and also in Adult Education as a teacher and programme co- ordinator. Working in a variety of special duty positions such as Year Head and Assistant Principal she went on to undertake a professional training in counselling and psychotherapy graduating from The Tivoli Institute in 1998. Following a two year post practicum period she became a fully accredited member of the Irish Association for Humanistic and Integrative Psychotherapy.
Since
2
000 to the present day,
Martina
maintain
s
a private practice as an Accredited Psychotherapist
at
TheMeridian Clinic, 1 The Avenue, Ongar Village, Dublin 1
5,
working with adults and adolescents on a variety of presenting issues
. Martina also works
as a Supervisor for Counsellors and Psychotherapists
working with both trainees and experienced practitioners.
Since 2009, she has worked as a Group Supervisor with The Institute of Guidance Counsellors offering supervision of practice to Guidance Counsellors in relation to their work in schools.
Martina is also involved in the delivery of EAP Employee Assistance Programmes and services to a number of organisations delivering short term support services to employees within the structure of a short term counselling service . She is currently contracted to offer a Professional Front Line Support Service to Fingal County County Staff.
Martina is a member of Staff at DBS since 2003 working as a Trainer and Lecturer in Counselling Theory and Practice across a variety of programmes in the Psychotherapy Department.