Home

/

Dr Shakeel Siddiqui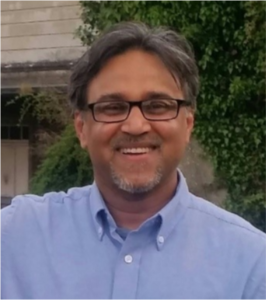 Dr Shakeel Siddiqui PhD is an established academician and author, and has been associated with
DBS for over ten years. During his PhD, he was a recipient of Bank of Ireland Post Grad
Scholarship at DCU, where he researched and published in the area of Digital Consumer
Behaviour, and later taught post-graduate modules in Marketing and Consumer Behaviour (2003-
2008). He currently teaches in the area of Marketing, Consumer Behaviour and Research at
graduate and Postgraduate level. He has a number of accredited publications in the area of Digital
Consumer Behaviour, and a monograph based upon his Doctoral research.
Over the years, Dr Siddiqui has acquired diverse professional and academic qualifications and has
worked in a variety of industries. In his previous careers, Dr Siddiqui managed the innovation and
marketing division of a technology multinational, Project managed a large telecommunications
project, taught in an engineering university, designed and built light aircraft, and conducted
original research in the area of Aerospace Engineering.
Aside from his academic career, Dr Siddiqui is continually involved with all things flying - An active
flyer, currently he holds a private pilot's license from Ireland, and aircraft design and construction
certifications from CAA. He is actively involved in designing and building cutting edge light aircraft,
and is well known in this area internationally. He also designs, builds and flies large model aircraft,
and has represented Ireland in Extreme Aerobatics championships at European and World level
for several years.