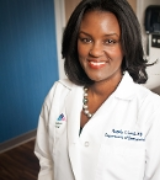 Angela Lamb MD
ASSISTANT PROFESSOR Dermatology
Researcher from:
Certifications
American Board of Dermatology
Clinical Focus
Education
MD, Albert Einstein College of Medicine

Internship, Transitional
Carney Hospital

Residency, Dermatology
University of Minnesota Hospital
Biography
Dr. Angela J. Lamb is the Director of the Westside Mount Sinai Dermatology Faculty Practice. Prior to joining Mount Sinai Dermatology, Dr. Lamb completed her residency training in dermatology at the University of Minnesota. She received her medical degree from the Albert Einstein College of Medicine and her undergraduate degree from Cornell University.

Dr. Lamb is the recipient of several peer-recognized awards including a Medical Student Mentorship Award from the American Academy of Dermatology; a National Institutes of Health Visiting Student Research Award; and a Medical Student Fellowship from the Women's Dermatology Association Award, and Marvin Dunn Lectureship. 


During her internship and residency Dr. Lamb served in several appointed leadership positions, including educational representative for the Accreditation Council for Graduate Medical Education (ACGME). She has published articles on a range of topics, including nail diseases and long-term corticosteroid use in dermatology.

Dr. Lamb welcomes patients of all ages and has great expertise in the treatment of acne, eczema, and skin cancer detection.  Dr. Lamb is intent on partnering with her patients to determine the best course of treatment and ongoing care. She wants her patients to be actively involved in their medical treatment and feels that education is the key to healthy skin. Pleaselearn more about her practice style and information about your skin condition at www.angelalambmd.com.
H-Index:
Scopus: 1 (as of 01/05/2016)