Home

/

Miriam Merad MD, PhD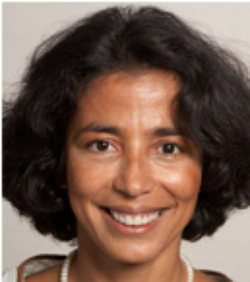 Miriam Merad MD, PhD
PROFESSOR Oncological Sciences
PROFESSOR Medicine, Hematology and Medical Oncology

Miriam Merad, MD, PhD, is a Professor of Oncological Science and of Medicine (Hem/Onc division) at the Icahn School of Medicine at Mount Sinai in New York. Dr. Merad was trained as an Oncologist in France and obtained her PhD in immunology at Stanford University and University of Paris VII. She was recruited to Mount Sinai School of Medicine in 2004 and was promoted to the rank of Associate Professor with Tenure in 2007 and to Full Professor in 2010.

In 2010 Dr. Merad became the program leader of the Cancer immunology immunotherapy group at The Tisch Cancer Institute and the director of the Human Immunomonitoring center, which goal is to identify novel immune biomarkers of disease and response to therapy in patients with cancer and allergic disease Dr. Merad also serves as the Associate Director for the MD PhD program at Mount Sinai Medical School.

Dr. Merad's laboratory studies the mechanisms that regulate the development and function of innate myeloid cells including dendritic cells and macrophages. One of the major goals of her laboratory is to identify the contribution of these cells to the development and progression of tumor cells. Dr. Merad's hypothesis suggests that tumors do not consist of a homogenous mass of genetically altered cells but rather include a large amount of innate myeloid cells that significantly contribute to tumor development. Dr. Merad established that tumor infiltrating dendritic cells could be targeted in vivo to promote the induction of tumor specific immunity. Currently, she is examining the contribution of tumor infiltrating macrophages to tumor progression and response to conventional and targeted therapies.

In 2013, Dr. Merad was the primary organizer of the prestigious Keystone conference on dendritic cell biology and was elected to the "American Society of Clinical Investigation". She has authored more than 100 primary papers and review articles in high profile journals and obtained extensive NIH funding for her studies on dendritic cells and macrophage biology in mice and humans.

Please visit Dr. Merad's Lab website: http://icahn.mssm.edu/research/labs/merad-laboratory
H-Index:
Scopus: 87 (as of 02/17/2021)