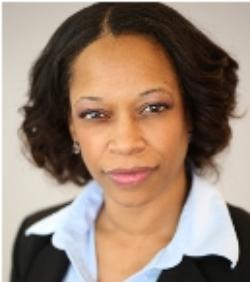 Yasmin L Hurd PhD
PROFESSOR | Psychiatry, PROFESSOR | Neuroscience, PROFESSOR | Pharmacological Sciences
Dr. Yasmin Hurd is the Ward-Coleman Chair of Translational Neuroscience and the Director of the Center for Addictive Disorders within the Mount Sinai Behavioral Health System.

Dr. Hurd's multidisciplinary research investigates the neurobiology underlying addiction disorders and related psychiatric illnesses. A translational approach is used to examine molecular and neurochemical events in the human brain and comparable animal models in order to ascertain neurobiological correlates of behavior. A major focus of the research is directed to risk factors of addiction disorders including genetics as well as developmental exposure to drugs of abuse.
Center for Addictive Disorders

In the News
The recent push to legalize recreational and medical marijuana has put the spotlight on Dr. Yasmin Hurd and her pioneering work on the transgenerational effects of cannabis on the developing brain. Dr. Hurd's research was featured on the cover story of TIME magazine on May 25, 2015: The Great Pot Experiment. View the PDF.

Dr. Hurd talks about studying addiction in The Daily News feature The Daily Check Up. View the PDF.
Perception of marijuana as a "safe drug" is scientifically inaccurate August 27, 2013 - The nature of the teenage brain makes users of cannabis particularly at risk of developing addictive behaviors.Read more.
Multi-Disciplinary Training Areas
Biophysics and Systems Pharmacology [BSP], Genetics and Genomic Sciences [GGS], Neuroscience [NEU]
Education
PhD, Karolinska Institute
Clinical Neuroendocrinology Branch, National Institute of Mental Health (NIMH)
Neuroscience Center at St. Elizabeth's Hospital
H-Index:
Scopus: 57 (as of 04/05/2018)